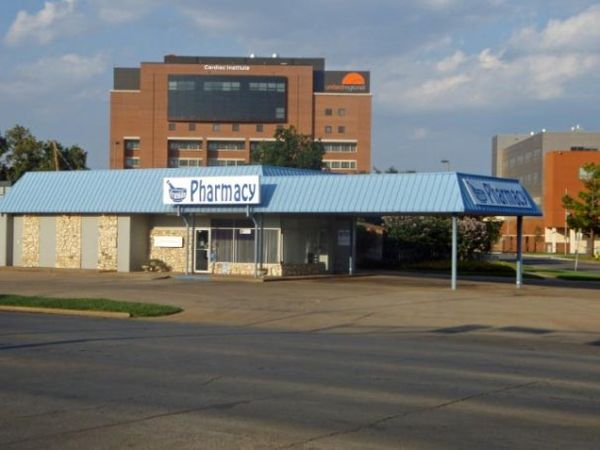 Serving the Community Since 1981
John D. Franklin III, R.Ph.(now retired) started practicing pharmacy in 1968 after attending the University of Houston. Several years spent working for large corporate retail pharmacies in the Dallas – Ft. Worth area convinced him that it would be better to go into business for himself, and he began looking for an independent pharmacy to purchase. In 1981, that search led him to Wichita Falls where Joseph Fooshee, the owner of Monroe Street Pharmacy, was thinking about retirement.
Monroe Street Pharmacy was located near Wichita Falls High School in the Floral Heights district of Wichita Falls. In operation since the 1920s, the drug store and its soda fountain served generations of customers who enjoyed a tasty burger and a cold chocolate shake while they waited for their prescriptions to be filled by the familiar pharmacist behind the counter. While at Monroe Street, John began compounding prescriptions in order to provide a benefit for his customers that they could not find at larger retail pharmacies. The decision allowed the pharmacy to thrive at a time when a number of small independent stores were forced to close due to medical insurance practices and the growth of large national stores.
In the mid-1990s, John decided to relocate. He chose a location just a few blocks away at the corner of Brook and Eleventh to be near United Regional Health Care System's Eleventh Street Campus (Bethania Hospital) and a number of doctors' offices. Since the store was no longer sited on Monroe Street, it seemed appropriate to change the name, and Franklin Pharmacy went into operation in November 1996. John recently retired and has since sold the pharmacy to Raja Salfiti who will continue the legacy of Franklin Pharmacy.
Raja Salfiti
RPh, University of Toledo
Randy Thurmond
RPh, Southwestern Oklahoma